Solution Business
We make full use of our global network to conduct customer-oriented sales activities at our domestic and overseas offices in response to changes in the business environment of our customers. We will continue to exist as a partner to solve various issues faced by our customers in Japan and overseas together with them.
Contribution to the outsourcing of various operations at domestic and overseas production bases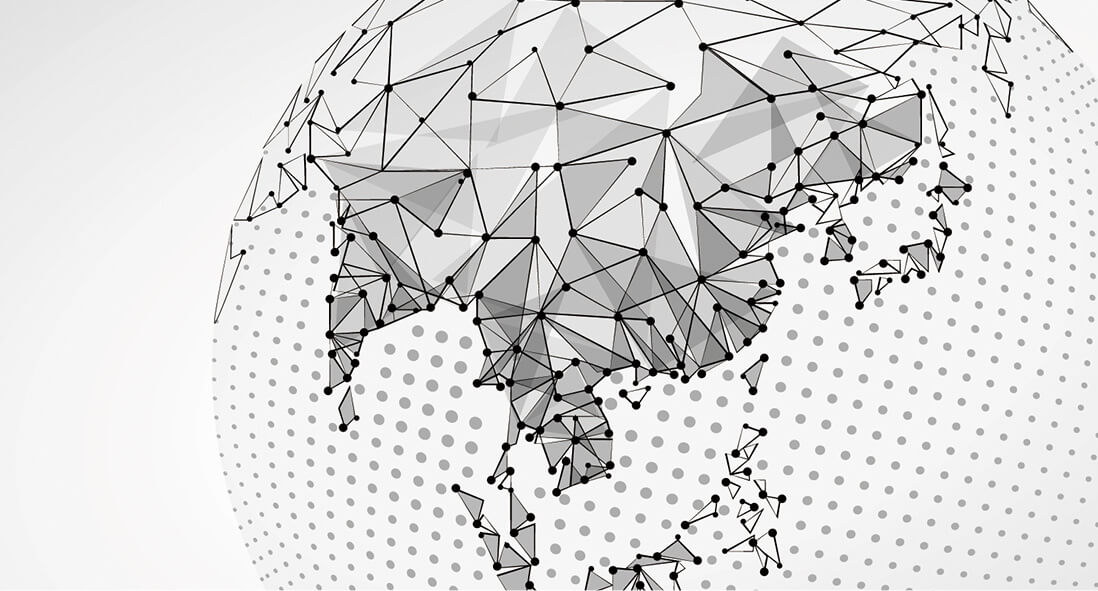 Support for production-related operations such as contract processing, procurement of materials and components, delivery management, and capital investment
We have an extensive network of bonded factories and bonded warehouses overseas, and we can provide flexible and speedy solutions to issues that arise in the logistics, financing, procurement, and other business schemes of Japanese manufacturers in manufacturing, especially in China and Southeast Asia.
In China, the main battleground for electronics-related EMS, we have bases in Shanghai and Guangzhou, and sales offices in Vietnam (Ho Chi Minh City), Thailand (Bangkok), and South Korea (Gumi). We also provide support for the start-up of on-site production plants.
Proposing added value that only a trading company of electronic materials and components can offer
One-stop service by leveraging our strengths
Our long experience as an electronic materials and components trading company has enabled us to cultivate a track record of transactions with a wide variety of suppliers, and we provide high value-added services that meet the needs of our customers, from procurement of parts and materials required for EMS to proposals for new manufacturers in response to requests for improved delivery and cost reductions.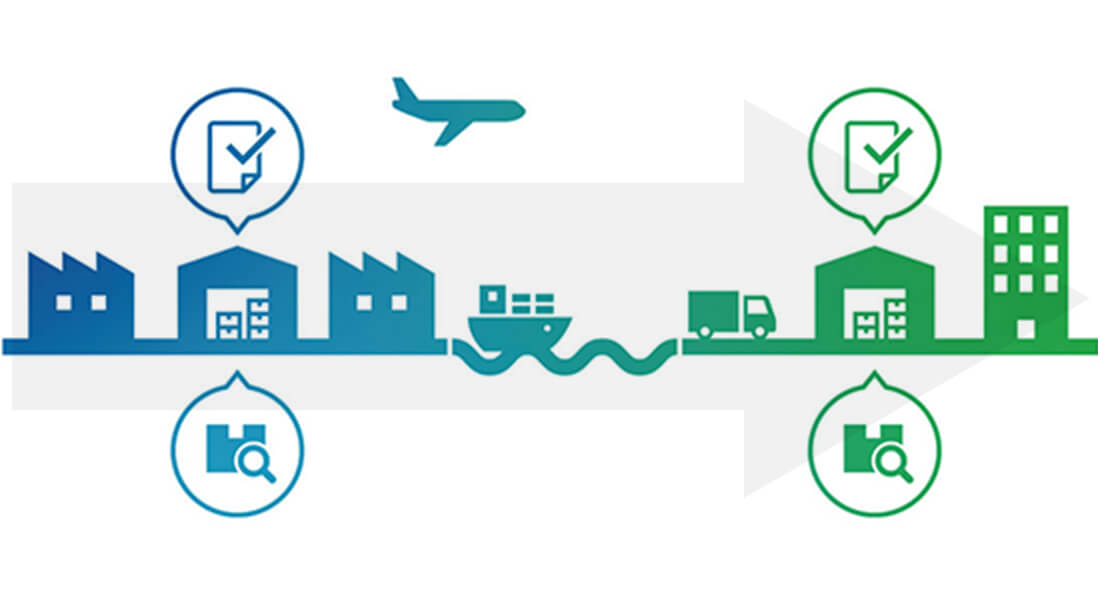 Contributing to environmental issues through sustainable initiatives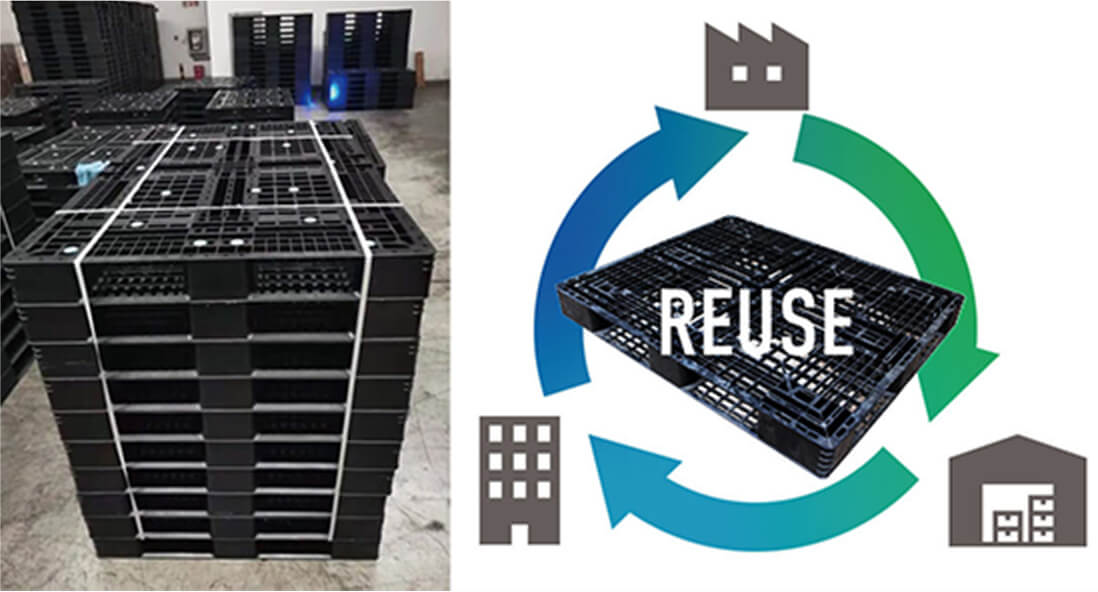 Reuse, Recycle, and Reduce Initiatives
We are also quick to launch a reuse business in which we collect plastic pallets, foam cases, and other packaging materials from our customers, inspect, clean, inventory, and control quantities at our warehouse, and deliver them according to our customers' plans. This approach has been well received by our customers.
We are also actively engaged in other recycling and reduction businesses to contribute to the society of tomorrow.