Electronic Materials
Advances in semiconductors and displays have dramatically enriched people's lives, and they are indispensable key materials for global efforts toward a recycling-oriented and decarbonized society. For the production of these indispensable key materials, we procure products from basic chemicals to advanced materials globally, supply them in accordance with customer requests and provide full support in finding solutions to challenges, and continue to propose value-added solutions.
Extensive materials lineup and comprehensive support system
Proposals of high-performance materials for the development of next-generation products
We are engaged on a global scale in the procurement, proposal, and sales of key materials, high-purity chemicals, and module-related components, which are indispensable in the production of semiconductors and displays.
In response to the needs of our customers, we will continue to contribute to the evolution of technology via the provision of materials.
Achieving stable supply through logistics hubs
We have established logistics hubs in the vicinity of our customers' production plants scattered around the world, and provide prompt and detailed operational support through JIT inventory and VMI. We also have our own warehouses in Japan for storing products that require temperature control, which enables us to provide a stable supply of high-quality materials and contribute to our customers' production.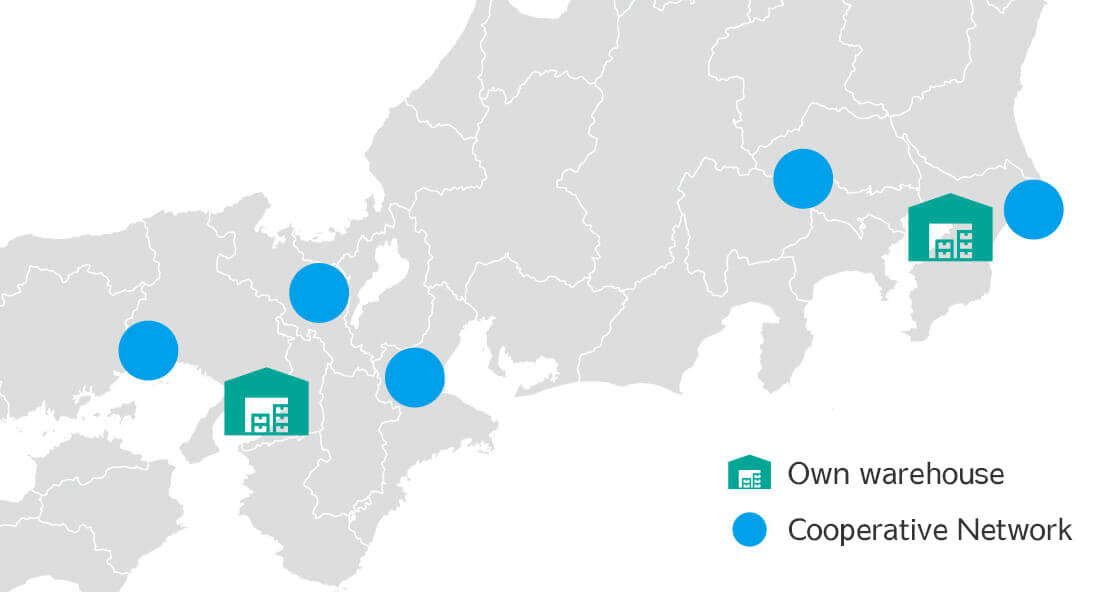 Selecting the best materials to meet your needs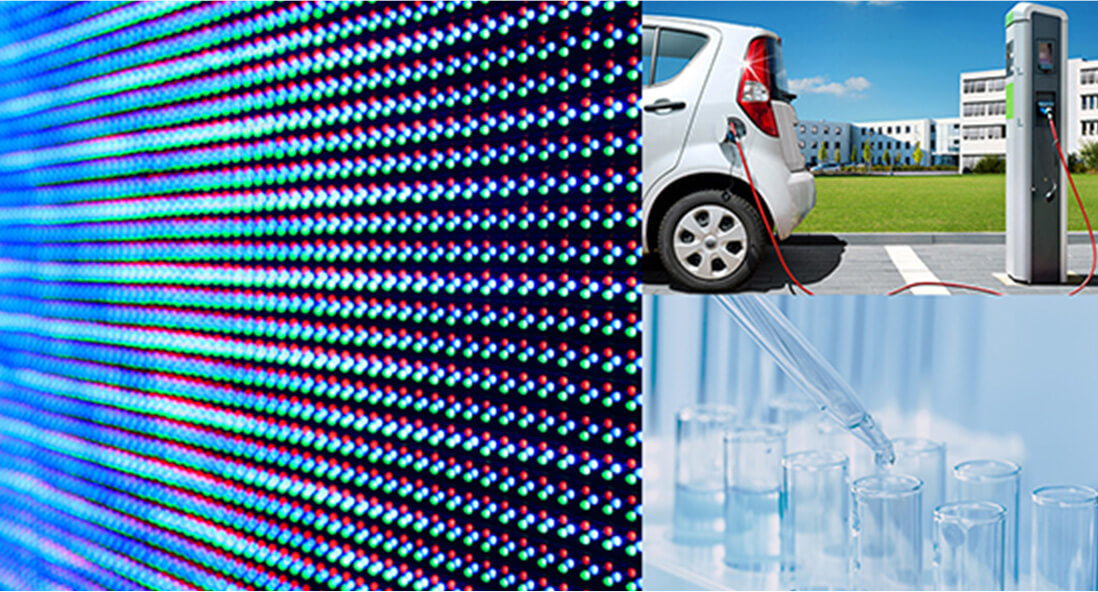 Proposals of materials that take full advantage of our strengths as a trading company
Taking full advantage of our strengths as a trading company and our global network, we propose materials in line with customers' requests and solutions to their issues.
We ensure proposals and supply with more flexibility, not only in terms of types of materials, but also price, quality, applications, and means of transport.
Contributing to environmental challenges through sustainable initiatives
Reuse, reduce, recycle initiatives
We have been quick to take on the reuse business in which we collect plastic pallets, foam cases, and other packaging materials from customers, inspect, clean, inventory, and control quantities at our warehouses, and deliver them according to the plans of our customers, thereby contributing to environmental challenges as well as cost reduction. These initiatives have been well received by our customers.
In addition, we are actively engaged in the recycling and reducing businesses and strive to contribute to the society of tomorrow.